DReynolds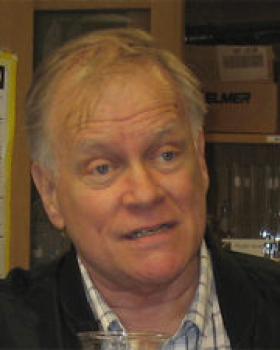 Don Reynolds is a mycologist. He used to work in the Molecular Systematics Lab at the Natural History Museum of Los Angeles County until September of 2006. Don was on sabbatical in the Taylor Lab during 1990 and 1991 and is interested in Capnodiaceous sooty molds.
He is currently working at the UC Berkeley herbarium as a Research Botanist.
Publications
Reynolds, D. R. 1999. Capnodium citri: The sooty mold fungi comprising the taxon concept. Mycopathologia 148: 141-147.
Reynolds, D. R. 1998. Capnodiaceous sooty mold phylogeny. Canadian Journal of Botany 76: 2125-2130.