JPlatt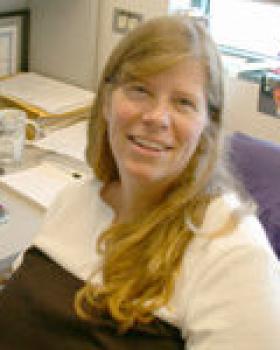 Email:
Jamie.L.Platt@questdiagnostics.com
Jamie joined the Taylor lab in July of 1999. Jamie received her B.Sc. in Molecular Biology from California State Univeristy, San Marcos and her Ph.D. in Molecular and Cellular Biology at Oregon State University. Jamie's dissertation entitled, "Lichens, earth tongues, and endophytes: Molecular phylogenetic hypotheses inferred from multiple loci." was conducted in the laboratory of Joeseph W. Spatafora. Jamie's postdoctoral research is focused on understanding the population genetics of Aspergillus fumigatus, including potential elucidation of cryptic species and recombination in asexual lineages.
Jamie left the Taylor lab in December 2001 after being offered a position at the Nichols Research Institute in San Juan Capistrano. At the Nichols Institute, Jamie is an Associate Scientific Director and works in the research and development of molecular markers for infectious diseases.

Publications
Pringle, A., D.M. Baker, J.L. Platt, J.P. Wares, J.P. Latge and J.W. Taylor. 2005. Cryptic speciation in the cosmopolitan and clonal human pathogenic fungus Aspergillus fumigatus. Evolution 59(9): 1886-1899.
Gernandt, D.S., Platt, J.L., Stone, J.K., Spatafora, J.W., Holst-Jensen, A., Hamelin, R.C., Kohn, L.M. 2001. Phylogenetics of Helotiales and Rhytismatales based on partial small subunit nuclear ribosomal DNA sequences. Mycologia 93 (5): 915-933.
Jamie L. Platt, Joseph W. Spatafora. 2000. Evolutionary relationships of nonsexual lichenized fungi: molecular phylogenetic hypotheses for the genera Siphula and Thamnolia from SSU and LSU rDNA. Mycologia 92(3): 475–487.
G.O. Poinar Jr., E.B. Peterson, and J.L. Platt. 2000. Fossil Parmelia in New World Amber. Lichenologist 32(3): 263-269.
Platt, J.L. and Spatafora, J.W. 1999. " A Re-examination of Generic Concepts of Baeomycetoid Lichens Based on Phylogenetic Analyses of Nuclear SSU and LSU Ribosomal DNA." The Lichenologist 31(5): 409-418.
McCune, B, Amsberry, K.A., Camacho, F.J., Clery, S., Cole, C., Emerson, C. Felder, G., French, P., Greene, D., Harris, R., Hutten, M., Larsen, B., Lesko, M., Majors, S., Markwell, T., Parker, G., Pendergrass, K., Peterson, E.B., Peterson, E.T., Platt, J., Proctor, J., Rambo, T., Rosso, A., Shaw, R., Turner, R., Widmer, M. 1997. "Vertical Profiles of a Pacific Northwest Old Growth Forest." Northwest Science 7(12): 145-151.
Armstrong, W.P. and Platt, J.L. 1993. "The Marriage Between Algae and Fungi." Fremontia 2(2): 3-12.