JStajich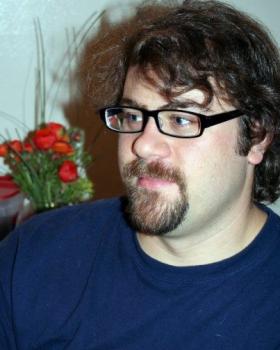 http://lab.stajich.org/home/people/jason-stajich/
Jason left the Taylor lab in summer of 2009 and is currently an Assistant Professor in the Department of Plant Pathology and Microbiology at the University of California, Riverside.
Jason joined the Taylor lab in August 2006. He is interested in the evolution of fungi through comparative and population genomics. He has focused on evolution of pathogenicity, mushrooms, and early fungal evolution using Neurospora, Batrachochytrium dendrobatidis, Coprinopsis cinerea, and Coccidioides.
Awards and funding
2006-2009 Miller Institute Fellow, University of California, Berkeley.
2003-2006 NSF Graduate Research Fellow, Duke University.
2001-2003 NIH Training Grant through University Program in Genetics & Genomics, Duke University.
Publications from work at UC Berkeley
Stajich JE, Berbee ML, Blackwell M, Hibbett DS, James TY, Spatafora JW, Taylor JW. 2009. Curr Biol. 19(18):R840-5.
doi: 10.1016/j.cub.2009.07.004 Longer version with extra references.
Sharpton TJ, Stajich JE, Rounsley SD, Gardner MJ, Wortman JR, Jordar VS, Maiti R, Kodira CD, Neafsey DE, Zeng Q, Hung CY, McMahan C, Muszewska A, Grynberg M, Mandel MA, Kellner EM, Barker BM, Galgiani JN, Orbach MJ, Kirkland TN, Cole GT, Henn MR, Birren BW, and Taylor JW. 2009. Comparative genomic analyses of the human fungal pathogens Coccidioides and their relatives. Genome Research 19(10): 1722-1731. [PDF].
Fisher MC, Bosch J, Yin Z, Stead DA, Walker J, Selway L, Brown AJP, Walker LA, Gow NAR, Stajich JE, Garner TWJ. 2009. Proteomic and phenotypic profiling of the amphibian pathogen Batrachochytrium dendrobatidis shows that genotype is linked to virulence. Mol Ecol. 18:415-429.
Rosenblum EB, Stajich JE, Maddox N, Eisen MB. 2008. Global gene expression profiles for life stages of the deadly amphibian pathogen Batrachochytrium dendrobatidis. Proc Natl Acad Sci. 105(44):17034-9.
doi:http://www.pnas.org/content/105/44/1703410.1073/pnas.0804173105 [PDF]
Martin F, Aerts A, Ahrén D, Brun A, Danchin EG, Duchaussoy F, Gibon J, Kohler A, Lindquist E, Pereda V, Salamov A, Shapiro HJ, Wuyts J, Blaudez D, Buée M, Brokstein P, Canbäk B, Cohen D, Courty PE, Coutinho PM, Delaruelle C, Detter JC, Deveau A, DiFazio S, Duplessis S, Fraissinet-Tachet L, Lucic E, Frey-Klett P, Fourrey C, Feussner I, Gay G, Grimwood J, Hoegger PJ, Jain P, Kilaru S, Labbé J, Lin YC, Legué V, Le Tacon F, Marmeisse R, Melayah D, Montanini B, Muratet M, Nehls U, Niculita-Hirzel H, Oudot-Le Secq MP, Peter M, Quesneville H, Rajashekar B, Reich M, Rouhier N, Schmutz J, Yin T, Chalot M, Henrissat B, Kües U, Lucas S, Van de Peer Y, Podila GK, Polle A, Pukkila PJ, Richardson PM, Rouzé P, Sanders IR, Stajich JE, Tunlid A, Tuskan G, Grigoriev IV. 2008. The genome of Laccaria bicolor provides insights into mycorrhizal symbiosis. Nature 452(7183):88-92.
doi:10.1038/nature06556 [PDF]
Fraser JA, Stajich JE, Tarcha EJ, Cole GT, Inglis DO, Sil A, Heitman J. 2007. Evolution of the mating-type locus: insights gained from the dimorphic primary fungal pathogens Histoplasma capsulatum, Coccidioides immitis, and Coccidioides posadasaii. Euk Cell 6(4):622-629.
doi: 10.1128/EC.00018-07 [PDF]