VKoupoufanou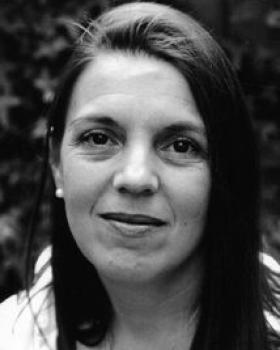 After receiving her PhD in Biology from McGill University in Montreal in August of 1990, Vasso moved to California in October of 1990. She worked in Bill Rice's lab at the University of California at Santa Cruz until December of 1992. She joined the Taylor lab at UC Berkeley in January of 1993 where she worked until March of 1995. In April of 1995, she moved to London, England and works at the Imperial College of Science, Technology and Medicine.
Publications
Johnson, L.J., V. Koufopanou, M.R. Goddard, R. Hetherington, S.M. Schafer, and A. Burt. 2004. Population genetics of the wild yeast Saccharomyces paradoxus. Genetics 166:43-52.
Leroi, A.M., V. Koufopanou, and A. Burt. 2003. Cancer selection. Nature Reviews Cancer. 3:226-231.
Koufopanou, V., M.R. Goddard, and A. Burt. 2002. Adaptation for horizontal transfer in a homing endonuclease. Molecular Biology & Evolution 19:239-246.
Vassiliki Koufopanou, Austin Burt, Timothy Szaro and John W. Taylor. 2001. Gene Genealogies, Cryptic Species, and Molecular Evolution in the Human Pathogen Coccidioides immitis and Relatives (Ascomycota, Onygenales). Molecular Biology and Evolution 18: 1246-1258.
Koufopanou, Vassiliki, Reid, David G., Ridgway, Stephen A. Thomas, Richard H. 1999. A molecular phylogeny of the patellid limpets (Gastropoda: Patellidae) and its implications for the origins of their antitropical distribution. Molecular Phylogenetics and Evolution 11(1): 138-156.
Taylor, J. W., D. M. Geiser, A. Burt and V. Koufopanou. 1999. The evolutionary biology and population genetics underlying fungal strain typing. Clinical Microbiology Reviews 12(1): 126-146.
Taylor, J. W., Koufopanou, V., Burt, A., Koenig, G. L., Dechairo, B. M. & White, T. J. 1997. Molecular population genetics of the pathogenic fungus, Coccidioides immitis: Recombination, distinct populations and cryptic speciation. Abstracts of the General Meeting of the American Society for Microbiology 97 (1997), 260.
Koufopanou, V; Burt, A; Taylor, J W. 1997. Concordance of gene genealogies reveals reproductive isolation in the pathogenic fungus Coccidioides immitis. Proceedings of the National Academy of Sciences of the United States of America, v.94, n.10, (1997): 5478-5482.